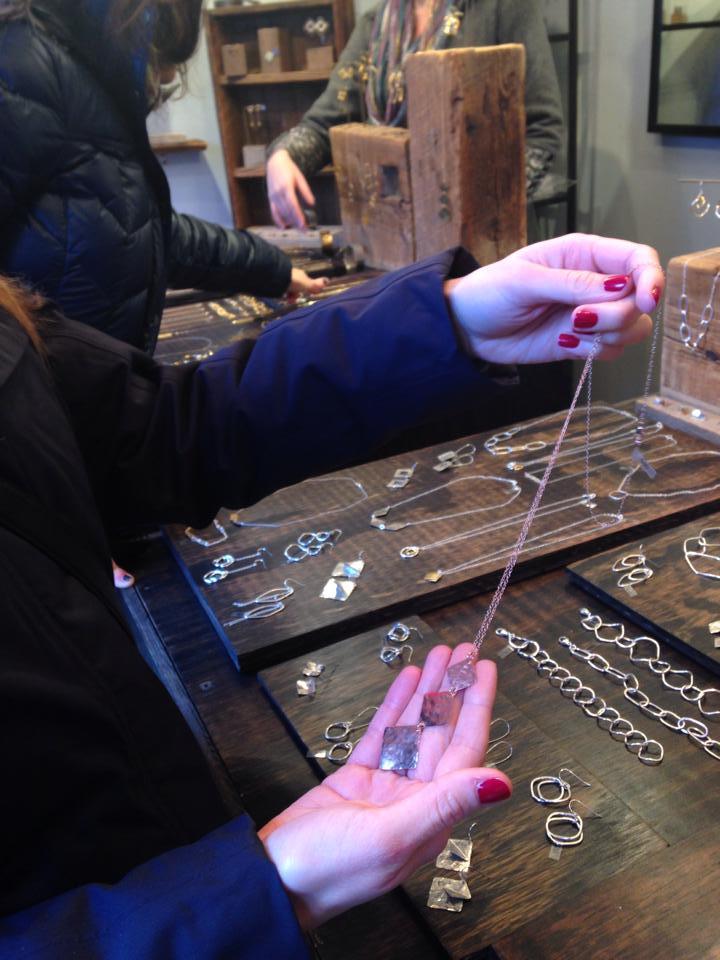 Shop Locally and Handmade
Shaya NYC is open at the Union Square Holiday Market every day through December 24, 2014. We are also participating in the PS 321 Stuff You Should Buy Holiday Market on Saturday, December 13, 2014, 10AM - 5PM.
We look forward to seeing you at these events. And we hope you are planning to shop locally and handmade this season!
Win a $200 Gift Card for Shaya NYC
We are giving away a $200 Gift Card for Shaya NYC jewelry designs!
To win, simply check in at Shaya's Holiday Shop at Union Square on Facebook each time you come see us, through December 24th.
We will select a winner randomly from all of the check-ins and announce the winner on December 26, 2014!
20% Discount For Our Facebook & Instagram Followers
Do you follow Shaya NYC on Facebook and Instagram? Then go visit our pages to see the 20% Discount Code for your online purchases! (Hint: It's "ShayaSocialHolidays"!)


Enjoy the season! Hope to see you at the holiday markets!
~Shaya