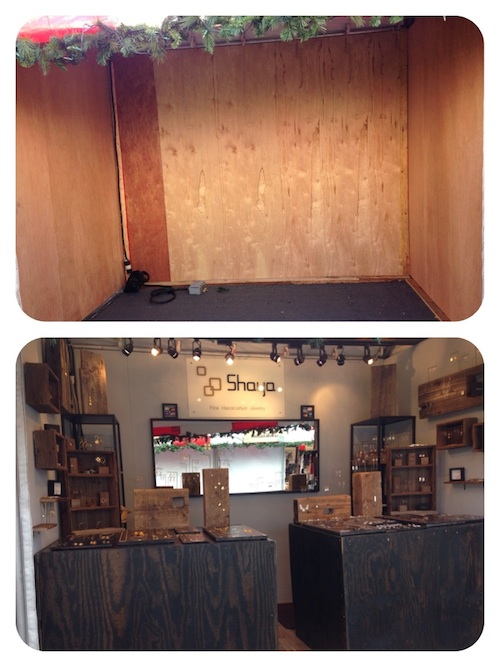 Shaya NYC is now open 7 days a week at the Union Square Holiday Market!
This is a very exciting time for us every year. We started making our holiday inventory back in July, and we've been looking forward to the season since then. We had about 24 hours to set up our booth. It is great to see it transform from a raw space into a boutique that invites you to come in try on our jewelry.
We love seeing our repeat customers and meeting new ones. One customer comes by at the beginning of the season every year to pick out a new piece of jewelry for his niece. We have never met her, but we feel like we've been a part of her life. These are the kinds of stories and interactions that make the holiday markets so special for us.
Happy Anniversary to Us! 7 Items for 7 Years
It is Thanksgiving Week, and it is also the 7th anniversary of the founding of Shaya NYC Fine Handcrafted Jewelry. To share our gratitude, we have a very special offer for Thanksgiving, Black Friday and Cyber Monday!
This Thursday through Monday, we have selected 7 Items for a 20% discount, one piece for each year we have been in business:
Simply apply the code ShayaNYCHappy7 at checkout! The 20% discount will be automatically deducted from these eligible items in your cart. You can use the code multiple times before it expires at midnight on Cyber Monday, December 1, 2014! The discount applies to all metal finish options for these designs.
Order By December 3rd To Arrive By Christmas
We need your holiday orders by next week Wednesday, December 3rd to ensure that they are delivered in time for Christmas!
We are happy to ship after Wednesday, but we cannot guarantee on-time arrival.
Happy Thanksgiving!
From our family to yours, the Shaya NYC Team wishes you a very happy and safe Thanksgiving! Please note that the holiday market is closed on Thanksgiving Day.
~Shaya