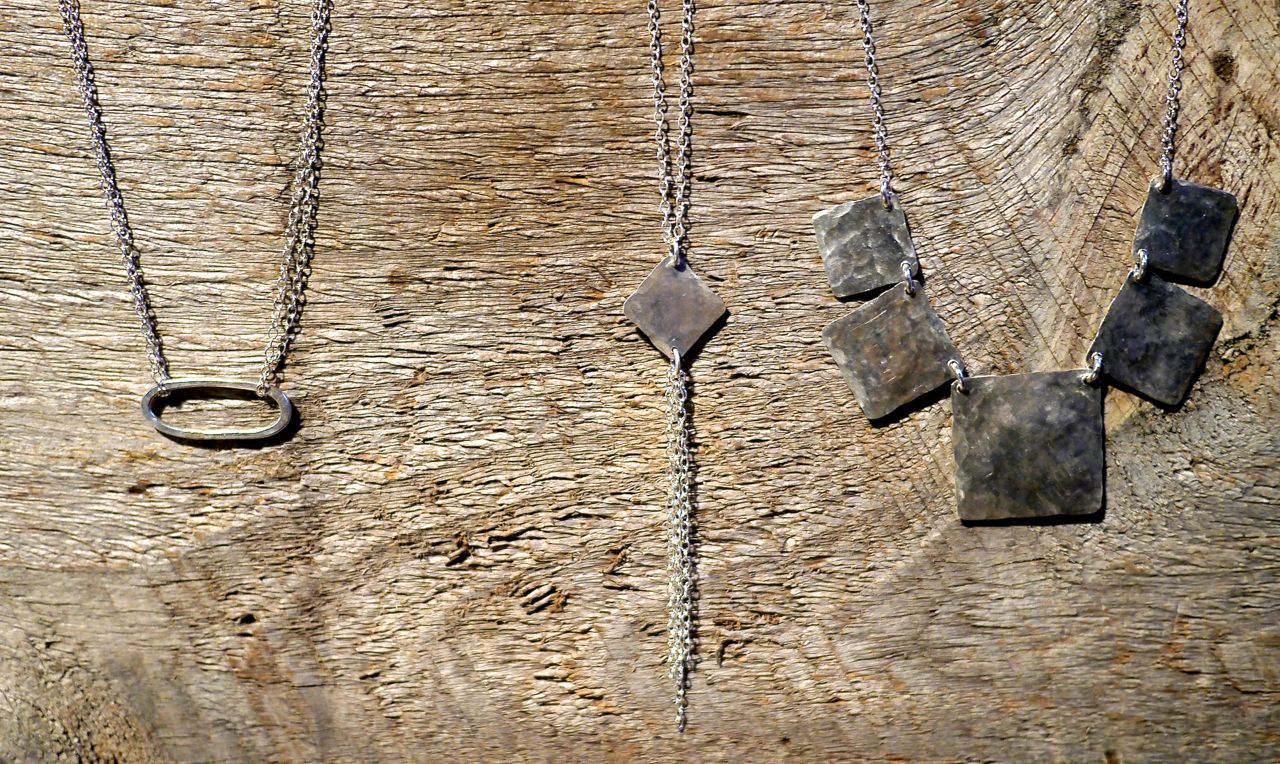 Sterling Silver Necklaces by Shaya NYC: Alexandra, Leah and Florentine
Give Handmade Gifts
The holidays are a time to give gifts to the people you love. So we think the gifts you give should be special.
Shaya NYC designs are all handmade in our studio in Brooklyn. Each piece is cut, hammered for texture and polished to a high shine by hand. Even though we have many designs, every single piece is unique and made with all of our focus and attention.
Extended Hours
We have extended our hours at the Union Square Holiday Market:

Saturday 10AM - 9PM
Sunday 11AM - 8PM
Weekdays 10:30AM - 9PM
Check In and Win a $200 Gift Card

Visit us at Booth D13 at Union Square up until December 24th to finish off your holiday shopping, and maybe pick up something for yourself. We know you deserve it.
Every time you visit Union Square, check in at Shaya's Holiday Shop on Facebook, and you will be entered to win a $200 Shaya NYC Gift Card!
We will announce the winner via social media on December 26, 2014.
Discount Code for Online Orders
When you order online at ShayaNYC.com, use the code ShayaSocialHolidays at checkout to receive 20% off your entire order! You can use the code more than once through January 1, 2014
[We cannot guarantee arrival by December 24th.]
Nickel-Free Jewelry
You may know that we shifted our production to ensure that all our pieces are 100% nickel free. So you can feel stylish and safe wearing our jewelry designs.
Thank you for giving local, handmade gifts this season.
~Shaya